What Book Are You?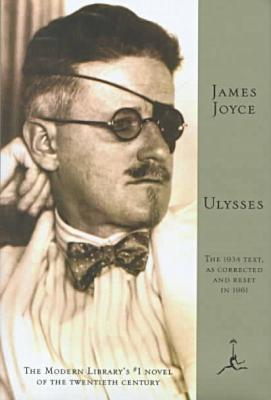 You're Ulysses!

by James Joyce

Most people are convinced that you don't make any sense, but compared
to what else you could say, what you're saying now makes tons of sense. What people do
understand about you is your vulgarity, which has convinced people that you are at once
brilliant and repugnant. Meanwhile you are content to wander around aimlessly, taking in
the sights and sounds of the city. What you see is vast, almost limitless, and brings you
additional fame. When no one is looking, you dream of being a Greek folk hero.
Take the Book Quiz
at the Blue Pyramid.
Good grief! Ulysses! That's one book I can't get far through, so you can imagine my surprise when that came up. I tried to vary my answers, came up with other titles like Alice In Wonderland, Lolita, and The Mists Of Avalon, but none of those answers were as honest as the first time I went through the questions. And lo and behold...I get James Joyce!
"Brilliant and repugnant" at the same time? I don't know whether to laugh or cry!
And a "Greek folk hero"? I always saw myself as one of the side characters, like the shepherd, the oracle, the soothsayer, or something like that. You get to see how the story plays out without risking getting killed in the adventure (then you can write about it afterward). Let me put it another way: if I were a character in the
Batman
comic, I think I'd like to be
Alfred,
his butler! You get to stay home (in a mansion with all the luxurious accoutrements, no less); work only when the boss is home (which is rare); and you get to complain about his insane activities to his face too. And chances are that mansion is going to have a well-stocked library also.
Naah. We shouldn't take this seriously. This is just for fun. Right?
Good luck with your choices, folks! Leave a comment here and let us know what books came out for you!
(I apologize if the font size comes out big on your monitors; for some reason, I can't change the font size from what the Book Quiz gave me to copy-and-paste).